This creamy vegan mozzarella is great sliced on bread and crackers but is also solid enough to grate for pizza. The recipe is based on VedgedOut.com's Foxy Moxy cheese sauce, but has a more complex cheesy flavour due to the addition of homemade cultured cashew cream cheese. This give it more of a authentic cheese "funk." Also, this cheese is made solid with kappa carageenan, a vegan-friendly seaweed extract.
Click here to skip to the printable recipe.
Video Tutorial for Vegan Creamy Garlic Mozzarella Cheese

Making the cultured cashew cheese base for this recipe does take a couple days. So if you're short on time and just want a nice vegan substitute for your pizza/quesadilla/enchilada, you may want check out this video for Foxy Moxy cheese sauce. It taste only minutes to put together. However, if you want something with a bit more dairy-like (but still dairy-free), you should go ahead and make this recipe. It also stores well and will keep in the fridge for a week or two.
Once you have your cultured cashew base, however, it takes only minutes to prepare. Just mix all the ingredients together in a pot, heat it and stir!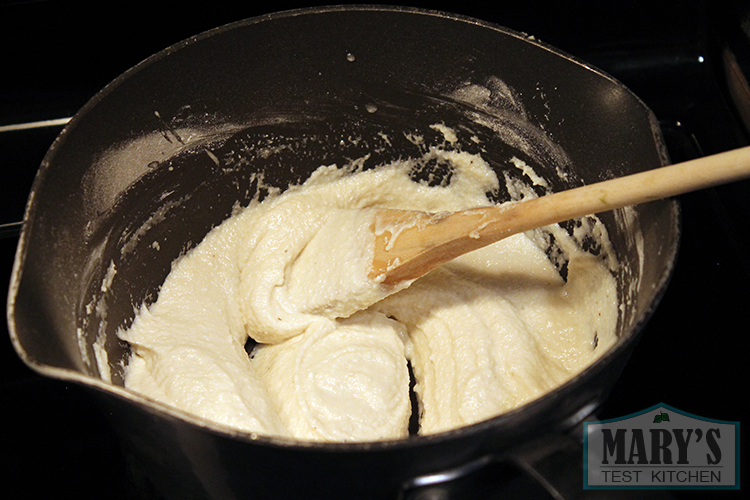 After the cheese is cooked and so solid that it's un-stir-able, smooth it into a bowl and chill it so that it is easy to slice and grate.
My favourite way to have this cheese is to simply slice it and eat it on fresh bread. Just plain is nice but I also like to have it with a touch of dill and a squeeze of fresh lemon juice. It's just really delicious. I can imagine this would be amazing for caprese salad.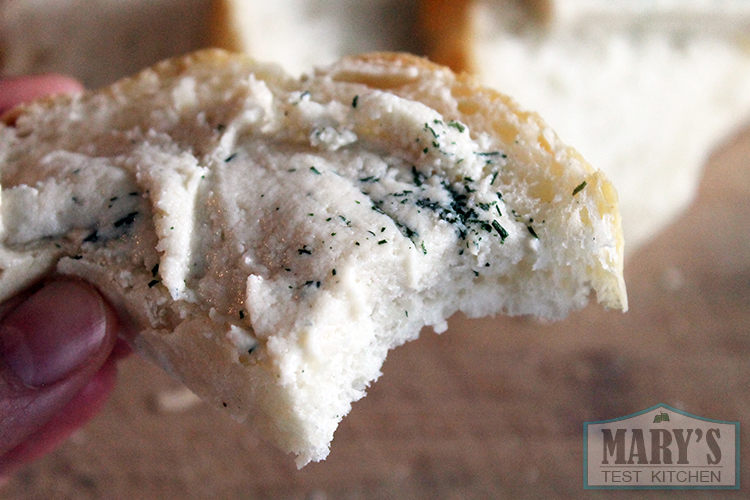 You can also have this cheese grated on pizza. It doesn't have the same stretch as the original Foxy Moxy cheese but has more mozzarella flavour. Next, I want to try this grated cheese WITH the Moxy cheese sauce.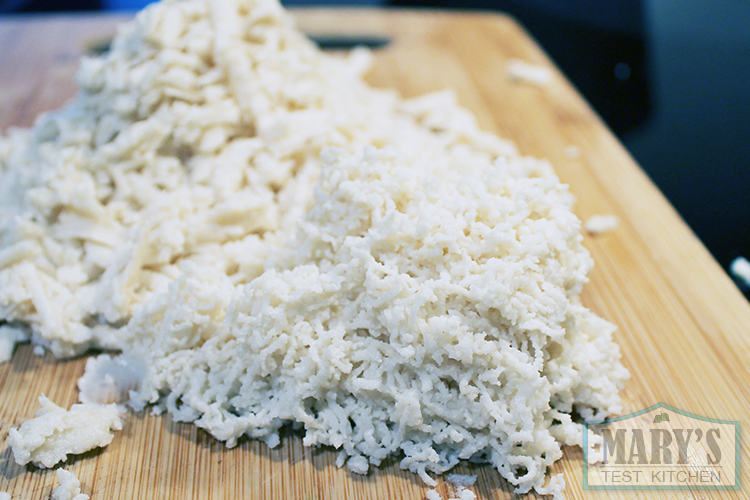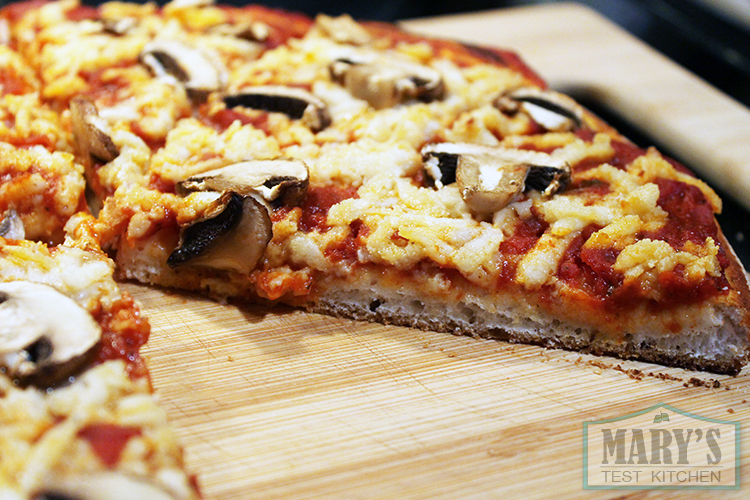 Printable Recipe For Vegan Garlic Mozzarella
Vegan Creamy Garlic Mozzarella
2014-10-03 16:33:38
A creamy mozzarella made with cultured cashews for an authentic flavour, kicked up with garlic. Great sliced on bread, crackers and in sandwiches. Also grateable for topping pizza and tacos.
Ingredients
4 tablespoons tapioca flour
2 tablespoons lemon juice
2 tablespoon organic canola oil or other light tasting oil
1 tablespoon kappa carageenan
1 teaspoon xantham gum (optional)
1 to 1 1/2 teaspoons salt
1 clove garlic, minced
1/2 cup or more water
Instructions
Combine all the ingredients except the water in a saucepan and mix thoroughly.
Add enough water so that the mixture becomes like a very thick pancake batter. Start at 1/2 cup and increase if necessary. The amount depends on how liquid or thick your cashew cream cheese was.
Place the saucepan over medium heat and stir the mixture continuously for 6 to 8 minutes. As it heats, the mixture will pull away from the sides and start clumping together.
When mixture becomes next to impossible to stir, taste it to test if the tapioca has completely cooked. Heat while stirring for a bit longer if it still has a grainy-starchiness to it.
Smooth the garlic mozzarella into a clean bowl to cool.
Chill in the fridge so that the cheese completely solidifies.
Now you can slice it, grate it, or just eat it!
Mary's Test Kitchen https://www.marystestkitchen.com/