This is the simplest Rejuvelac recipe! Rejuvelac is a vegan fermented liquid made from sprouted grains. It's been touted as a drink for digestive health, but we're using it to make vegan cheese.
Specifically, we're using Rejuvelac for its lactobacillus bacteria which produces lactic acid. That's what helps cultured vegan cheese develop complex sharp, tangy and funky cheese flavours. This takes anywhere from 5 to 7 days so start your rejuvelac as soon as possible! You're going to need this stuff for many of the cultured cheeses that I will be posting for Vegan MoFo this month, so get on it!
Video Tutorial for Making Rejuvelac
Ingredients to Make Rejuvelac
To make rejuvelac, choose one kind of whole grain. For example, for the two jars in the video, I used quinoa and wheat berries. However, you can use many different kinds of whole grains, including rye, buckwheat and barley. Each kind produces rejuvelac with a slightly different flavour. I found that the quinoa rejuvelac was brighter and more lemony while the wheat rejuvelac was more musky.
For Gluten-Free Rejuvelac be sure to use gluten-free grains such as quinoa.
Click here to skip the ramble and go to the printable recipe.
How and How Long to Store Rejuvelac
Rejuvelac will stay fresh for a week or more in the fridge. Check before using by tasting. It should have a nice pleasant, fresh and somewhat tangy taste. The smell should also be fresh, though it may have a bit of muskiness or savoriness to it; reminiscent of being in a cheese shop.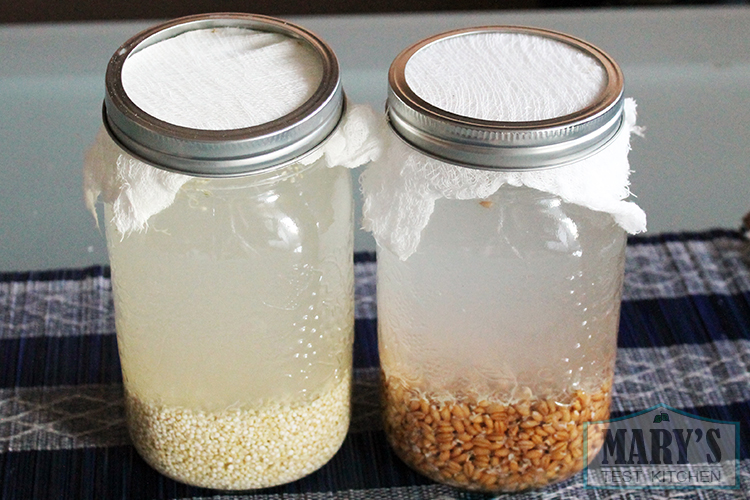 Note: If your tap water is chlorinated, filter it or just let it stand for a few hours in a jug before using it to rinse or soak the grains.
How to Make Rejuvelac
This process is very simple. Start with a half cup of grains, a large jar and fresh water. You'll want to make sure your jar and any utensils are clean and sterile.
Sprout the grains. To do this, first soak them in water for 6 to 8 hours in a large quart sized glass jar. Then drain and rinse them. Drain them one more time, cover the top with cheesecloth and secure with a rubber band or ring lid. This lets the grains breathe while keeping any potential contaminants out.
Let the grains sit at room temperature for 2 to 3 days, until they have sprouted. You'll want to keep them moist during this time so rinse and drain them a few times during the day. You'll notice that they will "grow" little tails after a while; those are the sprouts!
Once the grains have sprouted, rinse them once or twice with fresh water.
Add fresh water to the jar, up to the top. Then place a clean piece of cheesecloth over the top, secure, and let that sit at room temperature for 2 or 3 days. This will become your rejuvelac. The water will turn cloudy and bubbles will start to form. Depending on your room temperature, this may take a bit shorter or longer.
Smell the rejuvelac. It should smell fresh with a hint of muskiness or savoriness to it. Taste it too! Don't be scared! It will taste pleasant; fresh, a hint of lemon, and a bit grassy even. Depending on the grains, it may have different characteristics. If it smells foul, there may have been some contamination so it's best to be safe and start again.
Strain the rejuvelac into another clean jar. You can reuse the grains once more by adding fresh water. This will be more rejuvelac in only a day. Now you're ready to use your rejuvelac in your own vegan cultured cheese!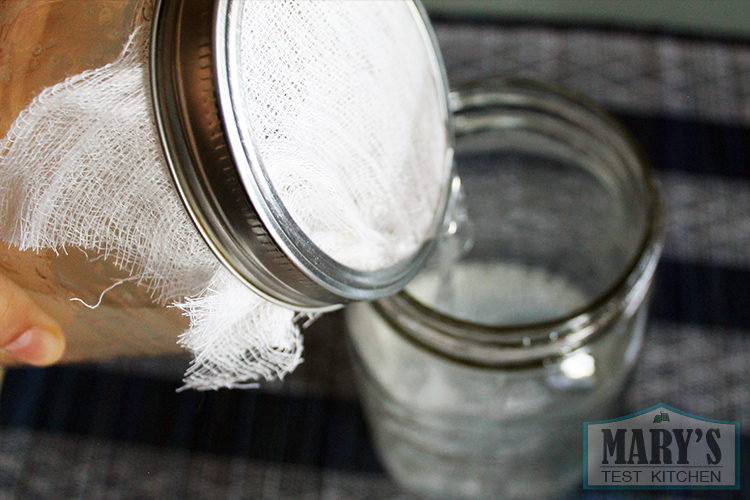 What to Make with Your Homemade Rejuvelac
Vegan cheese of course! Start with a creamy cultured cheese base like my Easy Cultured Cashew Cream Cheese or Cultured Almond Cream Cheese. Then you can use them as is, or go on to mix them with more ingredients and choose your own adventure!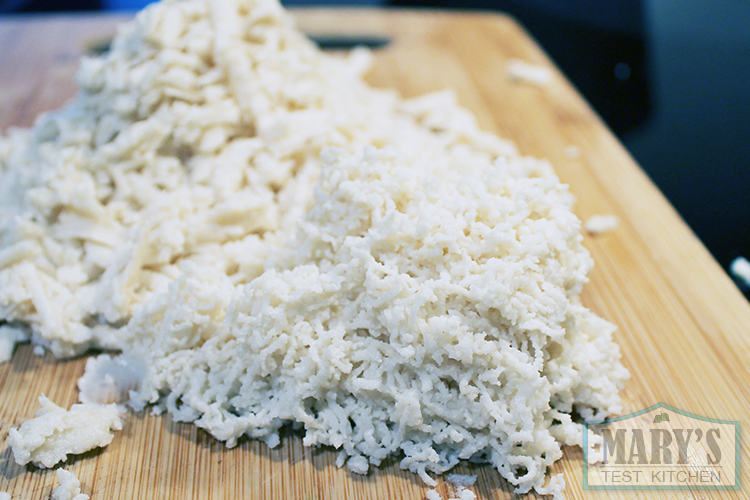 Printable Recipe for Rejuvelac
Yield: 1 quart
Make Your Own Rejuvelac for Culturing Cheese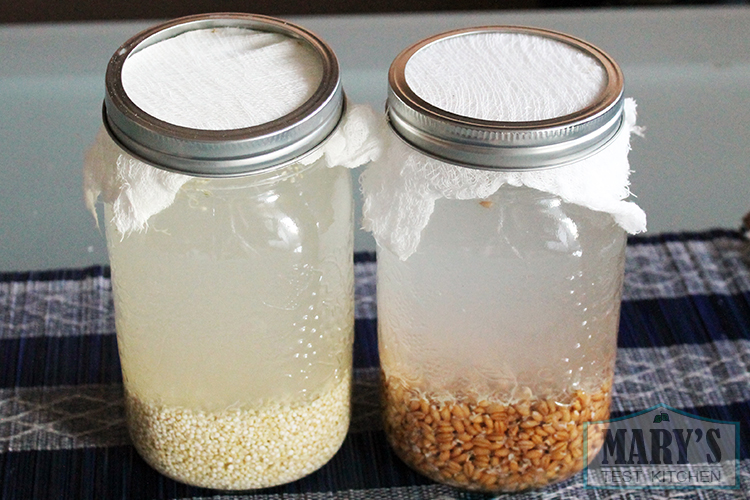 Use this simple method to make rejuvelac from untreated grains. It takes a few days so start now!
Ingredients
1/2 cup unsprouted whole grains (like wheat berries, quinoa, amaranth, rye, barley or others)
Water
Instructions
To a large glass container (1 quart/liter size mason jars work well), soak the grains in enough water to fully cover. Let this sit at room temperature away from direct sunlight for 6 to 8 hours.
After soaking, drain the water. Rinse the grains a couple times.
Drain the water again, cover the top of the jar with a cheesecloth and secure it with a rubber band or the ring of the jar lid.
Let the grains sit at room temperature until sprouts form, about 1 to 2 days. Keep the grains from drying out by rinsing and draining them 2 to 4 times a day.
When the grains have begun to sprout, rinse them one more time and drain.
Fill the jar with fresh water. Let this ferment for 2 to 3 days.
As the mixture ferments, gas bubbles will form and the water will become cloudy. There may be some white film on top; this is normal. Taste it to see that it's ready. The taste will be tangy with a hint of lemon. It should be fresh and pleasant tasting.
Strain the liquid into a clean jar and it's ready to use in your own vegan cultured cheese.
You can add more water to the grains to make a second batch of rejuvelac. It will only take a day.
Notes
To store, cover the jar and place in the fridge. It should stay fresh for a week or two.