Through fermentation, almonds are transformed in this Vegan Gruyere recipe. Sharp and musky, the flavour of this almond Gruyere is very close to the original. Fairly simple to make, the hardest part is waiting for your vegan cheese to ripen.
Video Tutorial for Vegan Cultured Almond Gruyere
Once upon a time, I thought I totally screwed up a batch of cultured cheese. I had let it culture for a couple days and it took on a musky odour that reminded me of dirt and grease. Appetizing, I know. I tried to salvage it by adding random ingredients and leaving it alone for a week. Finally, I tasted it and the flavour had totally changed…it tasted like the Gruyere I used to eat way too much of during my pre-vegan days. Alas, I didn't write down what I did.
Click here to skip to the printable recipe.
So after much trial and error, I have finally come up with something very similar. I will never be satisfied until I replicate my first accident-gone-right, BUT this is very very close.

It's sharp and strong with a musky undertone that's hard to describe. Really, trying to describe this cheese is just too hard; you just have to try it! The texture, however, is not like Gruyere though. Where the Swiss dairy version is smooth, this version is more crumbly. It reminds me of an Asiago but not super hard either.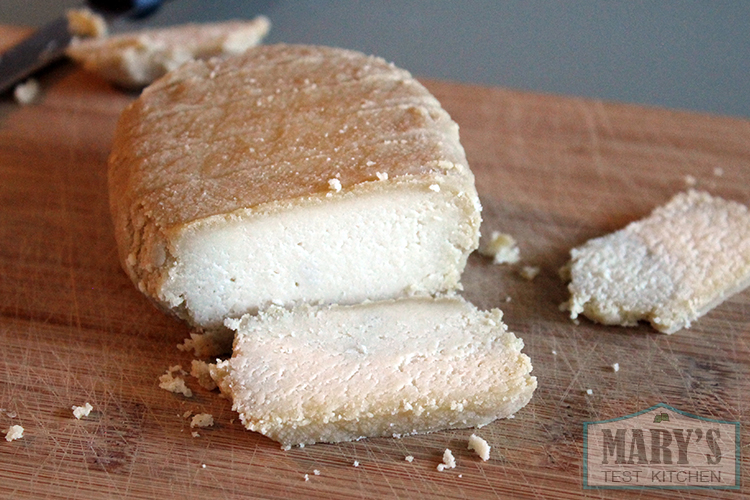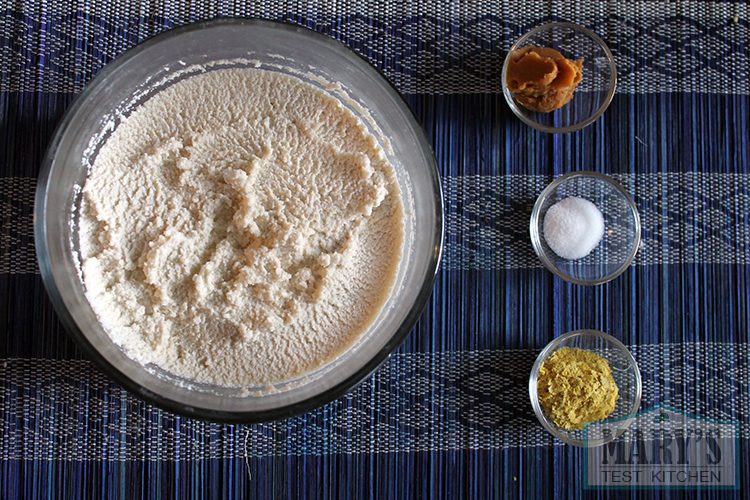 In an effort to keep things simple, I did not add any ingredients to make the texture smoother. I imagine adding a solid fat like refined coconut oil, a food grade wax, or a gelling agent like carageenan would help. But I was chasing a particular flavour with this recipe rather than texture and, you guys know, I like to make things as simple as possible. IE. The laziest way possible. 😀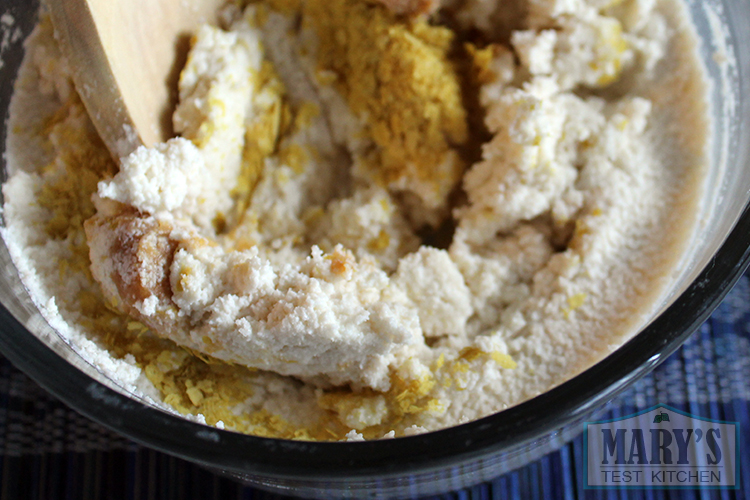 This recipe only has four ingredients. One of those ingredients is this cultured almond cream cheese which is made of 3 ingredients. Here's the video tutorial for the cultured almond base if you missed it.

Basically, you just mix it together, wrap it in some cheesecloth to let the excess water drain/evaporate and for it to culture further and allow the flavours to develop. Then the hard part: waiting.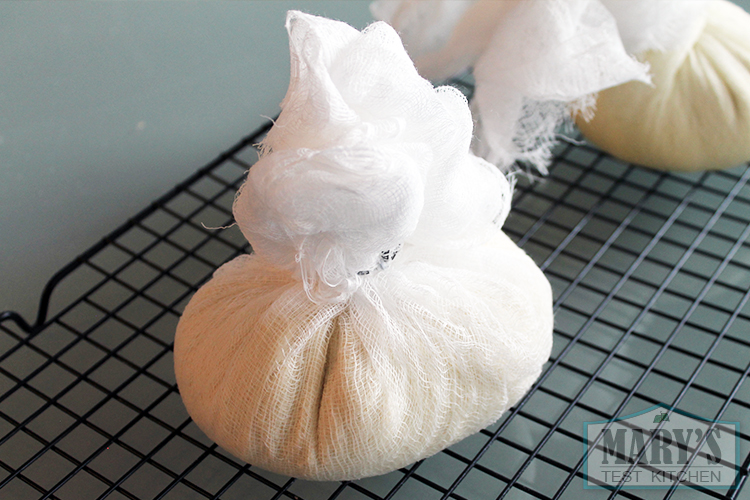 After a few days of drying, the mixture will become more solid. You can unwrap the cheesecloth and give it a taste. It should be quite strong. However, the time will vary because of different room temperatures and humidity levels. Use this recipe as a guideline but adjust for your own tastes. Keep in mind that the flavour will change as it ages.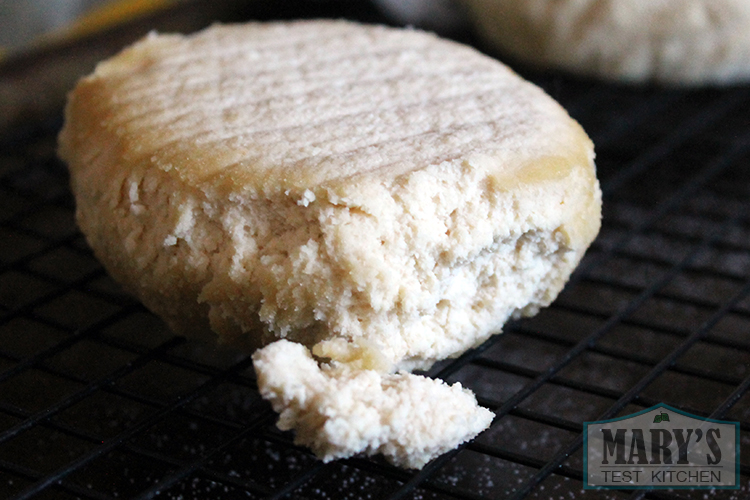 Reshape the cheese into the final shape that you want using clean hands, a spatula or a mold. Then allow it to sit again at room temperature. When it reaches the flavour you want, wrap it up and store it in the fridge. I imagine that it will stay good for a week or more but I've got to be honest: no vegan cheese has ever lasted that long in my fridge before being devoured.
I have used a dehydrator on the lowest setting to make this cheese before but it's not necessary. Both ways are fine though you will have some flavour variation between the two methods. Actually, I'm sure you'll get flavour variation anyway. Commercial cheesemakers use carefully controlled environments and ingredients to get consistent results. Just enjoy the process…and the results!
Printable recipe for Vegan Cultured Almond Gruyere
Yield: about 250g block of vegan cheese
Vegan Gruyere (cultured with almonds)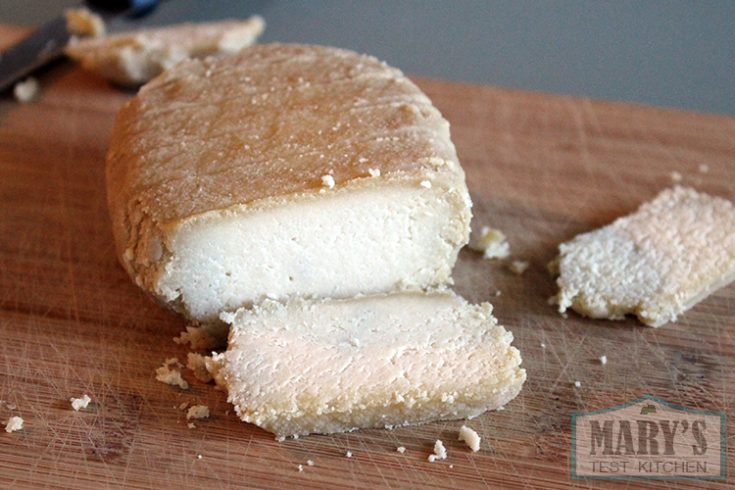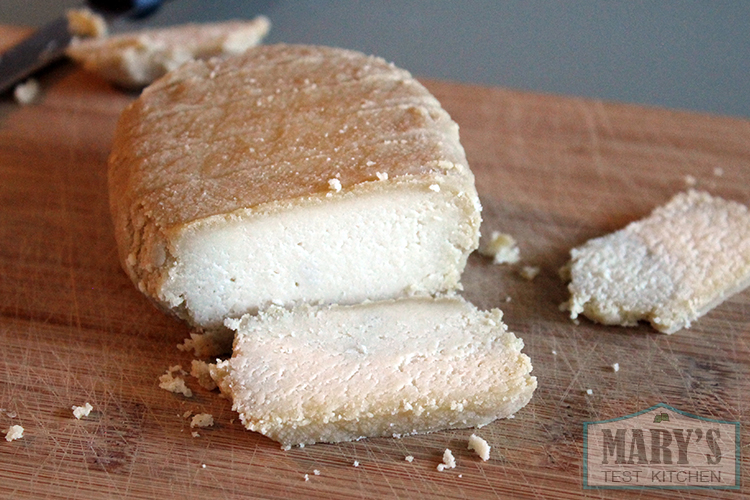 A sharp, strong vegan almond cheese with a flavour like Gruyere Swiss cheese but with a more crumbly but dense texture. The process is simple and easy but start early as the only challenging part is waiting for the cheese to age!
Ingredients
1 1/4 cultured almond cream cheese (Half batch of the recipe linked in description)
1 heaping teaspoon of nutritional yeast
1 heaping teaspoon of organic miso paste (light or brown)
1/2 teaspoon salt, plus more for sprinkling
Instructions
Mix almond cream cheese with nutritional yeast, miso paste and salt together thoroughly.
Line a bowl with a few layers of clean cheesecloth. Spoon the cheese mixture into the bowl. Spread it out, smoothing away air pockets. You can also knock it a few times on the counter to reduce air pockets. Gather the edges of the cloth together and twist at the top to wrap the cheese fairly tightly. Secure with a clean twist tie, rubber band, or kitchen twine.
Sprinkle salt all over the surface of the cheesecloth around the cheese ball. This will help reduce the chance of spoilage. Place it on a rack to let it dry on all sides. Some water may drip so use something to catch the drops.
Leave it to culture at room temperature for 1-3 days. You may taste it every so often to check on the flavour development. Use a clean utensil every time to reduce the chance of contamination.
After the cheese gets fairly sharp and more solid, unwrap the cheese and shape it to your preference. Make sure to use clean hands. You can use a spatula to help or use a cheese mold. Sprinkle salt on all sides of the cheese.
Set it on a rack again to age further for 2-4 days. A brown rind will develop and the flavour will keep developing. You can cover it with a clean cheesecloth to keep away dust.
It's ready to enjoy when the cheese reaches your preferred taste and hardness. Store the cheese in an airtight container in the fridge for a week or more.
Notes
When making cultured foods, make sure all your equipment is clean and sterile to reduce the chance of spoilage or contamination.
This cheese will develop a yellowish-brown rind as it dries but should be creamy white on the inside. If discoloration appears, the safest option is to throw it out