Finally, there IS tofu without soy! This is soy-free tofu that's high in protein and low carb making this tofu alternative particularly great for vegan keto diets or plant-based low carb diets. It's also gluten-free and nut free. So what is this soy-free tofu made of? It's fava beans! The process for making fava beans tofu is very similar to the traditional method of making tofu with an extra step to remove the starch.
Video Tutorial for How to Make High Protein Soy-Free Tofu (fava bean tofu)
Why Soy Free Tofu?
If you are allergic to soy or the people you are cooking for are, this is a great alternative so that you can still make tofu recipes without any soy! Personally, I eat a lot of soy but I believe it's good to have variety when it comes to plant-based protein sources.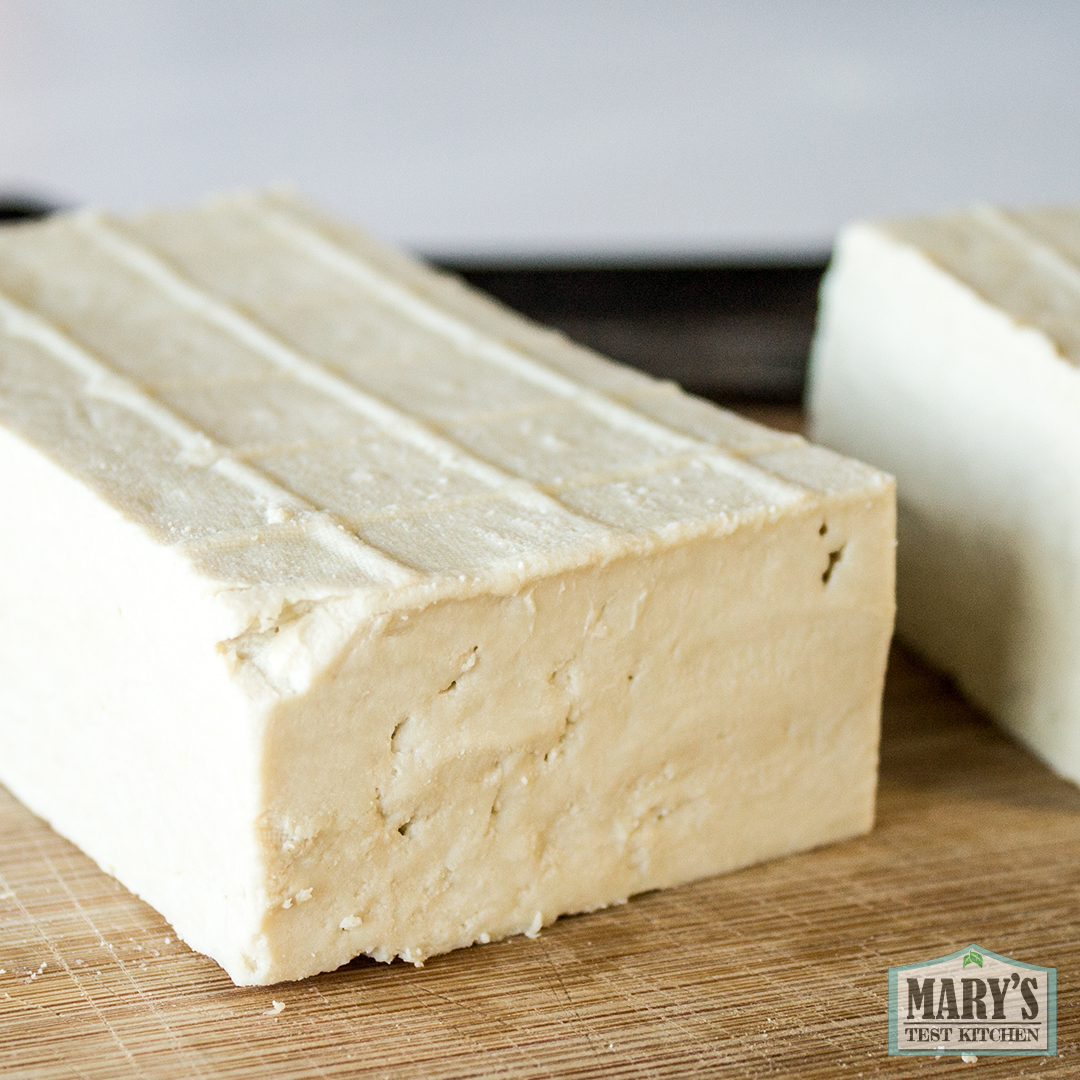 Beans and grains are great sources of vegan protein BUT if you are like me and cannot have too many carbohydrates, having protein sources that are not attached to a lot of sugars or starches is really important for health.
Why use Fava Beans for Soy Free Tofu
Fava Beans, like many beans, are great sources of vegan protein. They also don't contain as much starch as some others which is why I had it on my list for testing. However, it was really seeing Big Mountain Food's new soy-free tofu that really lit a fire under me to refine my process. I saw from their nutrition label that they were able to completely eliminate the carbohydrates while using fava beans as their base. So, I used a process similar to making wheat starch noodles. But instead of focusing on isolating and using the starch, I isolated and removed the starch.
What about Chickpea Soy-Free Tofu?
You may have seen my post on Burmese Tofu (chickpea tofu) and it's really delicious BUT it's not the same. I wanted to make a soy-free tofu alternative that still had the nutritional content similar to the original. That is, high in protein and low in carbohydrates. Chickpea tofu is very high in carbohydrates and doesn't taste, feel or cook like regular soy-based tofu.
On the other hand, my version of High Protein Soy-Free Tofu is very low in carbs and is mainly protein. In fact, it's made almost exactly like regular tofu except for one extra step.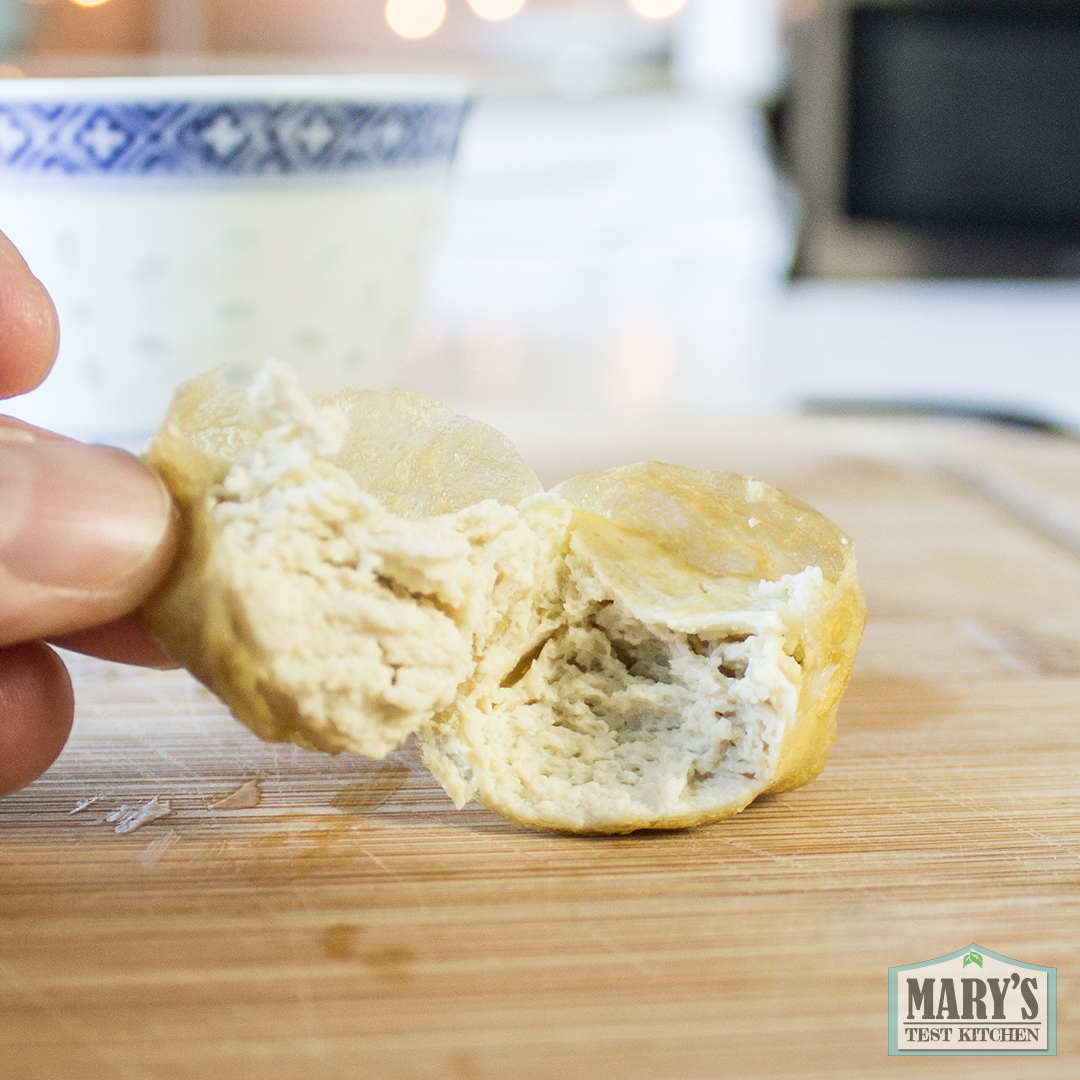 Fava Bean Tofu Tutorial
FYI, this post is still under construction! There are many notes I'd like to add but for now, I want to get the basic recipe and process out so you can have it. Please let me know if you have any questions.
More Tofu From Scratch
If you're looking for more Soy-Free Tofu, check out
If you're looking for how to make Soy Tofu, check out
Printable Recipe for High Protein Soy-Free Tofu (fava bean tofu)
Yield: 1 block
High Protein Soy-Free Tofu (with Fava Beans)
This is soy-free tofu that's high in protein and low carb making this tofu alternative particularly great for vegan keto diets or plant-based low carb diets. It's also gluten-free and nut free.
Equipment required: blender, soy milk/ nut milk bag, tofu mold/press with cloth liner, large pot, spatula, and thermometer. with cloth liner
Total Time
8 hours
30 minutes
Ingredients
1 lb dried split fava beans (450g)
1 tbsp calcium sulfate (food grade gypsum)
1 cup room temperature water
Instructions
Soak fava beans in plenty of water overnight. Rinse and drain fava beans. Then, transfer HALF to your blender along with 3 to 4 cups of fresh water. Blend on high for 15 seconds. Over a large bowl or pot (prefer glass bowl to see through), strain through soy/nut milk bag until pulp is very dry. Repeat with other half of beans.
Let the milk rest for 10 minutes or longer to allow the starch to settle to the bottom of the bowl or pot. Then, use a cup to gently scoop only the milk while avoiding disturbing the starchy layer below. You will have to leave some of the milk behind as it won't be possible to get it all without starch contamination.
If necessary, transfer milk to large cooking pot. Let it warm up over medium low heat while you prepare your coagulant. Mix room temperature water with 1 tbsp calcium sulfate and keep it nearby with a spoon ready.
Turn heat up to medium high or high but stir constantly so that the milk does not burn to the bottom. When in doubt, lower the heat. Keep cooking until the milk reaches 180°F then turn off the heat. Immediately, stir up your coagulant again. Pick it up in one hand, keep stirring the milk and pour in HALF the coagulant slowly. Stand the spatula straight down to stop the spinning action. Cover and rest for 15 minutes.
Afterwards, check on how it coagulated. If it is completely curdled, save the rest of your coagulant for another day. If not, spoon the remaining coagulant over the top surface and around the sides. Tap the top gently to move the curds softly. Then cover again and turn the heat to the lowest setting. Wait 10 minutes and re-check. All the milk should be coagulated.
Moisten the cloth and line your tofu mold. With a slotted spoon, scoop the curds into the mold while holding the edges of the cloth so it doesn't fall in. Try to spread the curds in evenly. Then add the top and secure. If using my preferred tofu mold, just twist the knob until it stops; do not force it. Pour off excess water using the vents. Please in fridge to cool overnight. If using weights, use about 5 lbs of weight, pour off excess water and place in fridge. The next day, gently unmold and your high protein, soy-free tofu is ready to use!