Hi guys,
If you didn't know already, today is Shrove Tuesday, also known as Pancake Day. While this day's traditions started as part of a Catholic tradition, people all over the world (especially in the UK) are celebrating Pancake Day regardless of beliefs. I guess food really does bring us together! Read more about Shrove Tuesday on Wikipedia.
So here's your excuse to join in and have pancakes for breakfast, lunch, or dinner if you haven't already!
For English-style pancakes, try this vegan pancake recipe. It's thin like a crepe but a bit more dense. Wonderful to roll up with lemon curd and icing sugar.
For North American style, fluffy, stackable, airy, delectable pancakes, try my go-to Fluffy Flax Pancakes. Its super forgiveable (ie, sub oil for shortening, add/subtract flax, sub soy milk for water or beer, etc) and easy to make.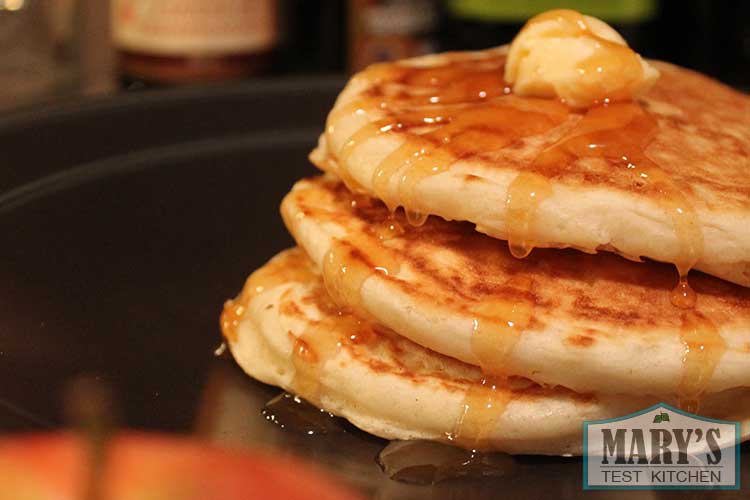 Top them with some Vegan Honey (a kind of apple jelly), maple syrup or some fruit compote.
Did you celebrate Pancake Day today? Are you planning to? Leave your pancake recipes and suggestions below too! I'd love to try new kinds. 🙂