This vegan Alfredo sauce is super easy to make. It looks and tastes like it's full of cream and fat but it's not! Instead, silken tofu stands in for cream (or cashew cream) so this recipe is nut free as well.
What I Ate Wednesday Video featuring Nut-Free Vegan Alfredo Sauce
How to Make Vegan Alfredo Sauce with Silken Tofu
Just blend! Take all the ingredients (silken tofu, nutritional yeast, red chili flakes, lemon juice, vegan chicken-style bouillon powder/cube/paste, water) and just blend them until it's silky smooth. I prefer using my stick-style blender for this job because it's very thorough even with the small amount of ingredients.
About Silken Tofu
Don't be afraid of silken tofu, even if you're someone who doesn't normally like the taste of tofu. Silken tofu is not the same as the regular stuff. It is sold in terapaks and doesn't need to be refrigerated. It's made with a different coagulant than regular tofu so that the resulting texture is smooth, not spongy. When it's blended up, it becomes super creamy and doesn't have much of a flavour so you can add whatever seasonings you like. Use extra firm for a thicker consistency and the regular firm for something a bit lighter. One mainstream brand available widely is Morinu
.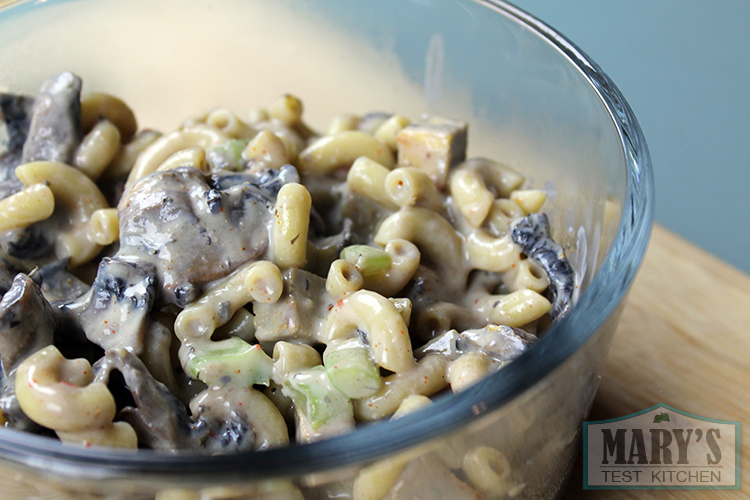 Make this Gluten-free
This recipe happens to be gluten-free, as long as you choose gluten-free bouillon powder/cubes. I use vegan chicken-style cubes or bouillon paste as a shortcut to getting the full-bodied flavour of stock without having to cook it from scratch. It tastes like you spent hours boiling down a broth but in reality, this recipe is as much work as turning on a blender.
Add Pasta!
Choose any pasta noodle that you'd like with this sauce. If you're feeling adventurous, why not make your own fresh pasta? It's easy; check out this recipe for vegan fresh pasta. You don't even need a pasta making machine.
If you're not into tofu, you can also make a creamy alfredo sauce with avocado. Find that recipe here.
The Inspiration for my Silken Tofu Alfredo Sauce
I came up with this when I was craving pasta alfredo but was out of cashews. I had been hooked on a recipe from The 30-Day Vegan Challenge by Colleen Patrick-Godreau
and probably had been overdoing it on the fat. Don't get me wrong, there's nothing wrong with having some healthy fats from nuts in reasonable portions…but I am not always reasonable when it comes to creamy pasta!
Printable Recipe for Vegan Alfredo Sauce (Nut free)
Yield: about 1 cup
Vegan Alfredo Sauce with Silken Tofu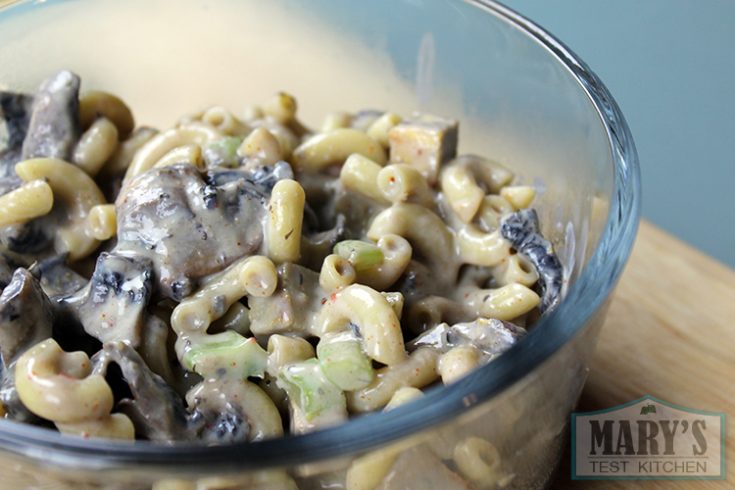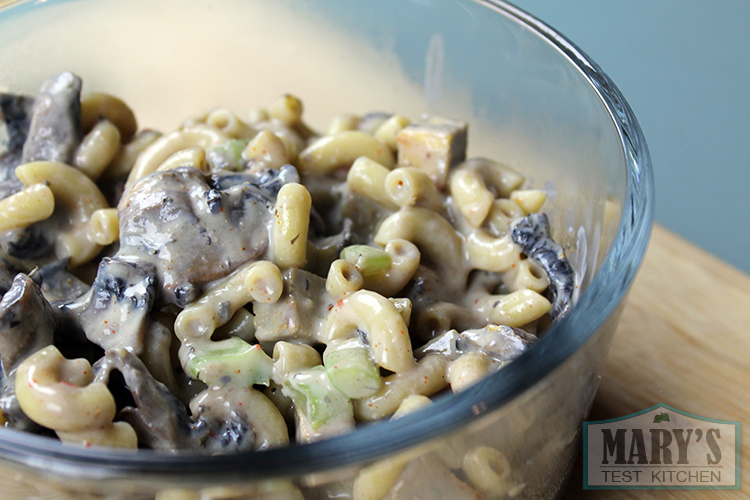 This creamy vegan white sauce tastes like it's full of dairy cream and fat but it's not! Silken tofu gives this sauce a rich, full-bodied texture but with no cholesterol and only 2 grams of fat per serving.
Keep it simple or dress it up with other herbs and spices. Best of all, it only takes a few minutes to blend together. Just toss it with cooked pasta, heat through and serve!
Ingredients
6oz silken tofu (half a box of Morinu, 180g)
2 tablespoons water
1 tablespoon nutritional yeast
1 teaspoon lemon juice
1 clove garlic
1 teaspoon vegan chicken-style bouillon paste / powder / cube
1/2 teaspoon red chili flakes (optional)
Instructions
Combine all the ingredients. If using a high-powered blender, you may not need to add water. Blend until smooth.
Add this sauce to pasta and heat on medium to warm up. The sauce will thicken after resting a few minutes. Enjoy!
Notes
Adjust this sauce to your own tastes! Add salt and pepper to taste, reduce or leave out the red chili flakes, or use a different kind of bouillon. It's all up to you.
Nutrition Information:
Yield:
2
Serving Size:
1
Amount Per Serving:
Calories:

76
Total Fat:

4g
Saturated Fat:

1g
Trans Fat:

0g
Unsaturated Fat:

3g
Cholesterol:

2mg
Sodium:

251mg
Carbohydrates:

4g
Fiber:

1g
Sugar:

1g
Protein:

9g
Nutritional Information automatically calculated by a plugin and may not be correct.