Little mini vegan lemon cupcakes are perfect for your Afternoon Tea dessert tier. This cake is not too light and not too dense, with just a sparkle of lemon. The buttercream is rich and smooth but made bright with lemon zest.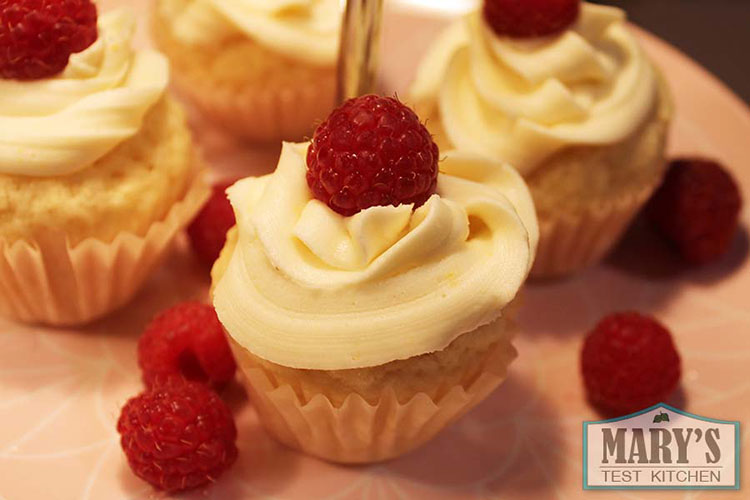 For the cake, I used a half portion of this recipe (White Cake Recipe) which made 14 mini cupcakes. Then I topped those with lemon buttercream which was ridiculously simple, – recipe below. Finally, add some raspberries and suddenly, they're a touch fancier. Just try it; you'll see.
Vegan Lemon Buttercream Recipe
Time to Make: 5 minutes
Ingredients
4 tablespoons Earth Balance (or your favourite butter alternative)
2 tablespoons All-vegetable shortening
1 1/2 cup icing sugar
zest from one large lemon
Directions
Combine all the ingredients into a mixing bowl. Using a hand mixer, beat everything together until light and fluffy.